FHP: The Flying Dutchman

Who are we
KRAZ z.s. has been organizing furry related activities for years now, such as KRAZ, MiniCon, or our newest Furrstein. Now we'd like to invite you to our most popular event so far - Fursuit Halloween Prague, which provides the accompanying program and accommodation for the biggest outing in Europe, the Halloween outing.
Why Fursuit Halloween Prague
It is an event for all furries that want to experience the largest outing in Europe. The primary focus of KRAZ z.s., aside from the obsession of hosting a flawless event, has always been its visual appeal, the spirit of the place and the fact that the consite must address you, so as to make you want to return again and again. Which is why FHP takes place in the heart of Europe, the historical centre of the ancient capital city of Czech republic, Prague.
It is said that Prague is the city of a hundred towers and many faces. We will be happy to convince you of that. Come enjoy an unusual meeting of furries from the whole world with your friends and find new ones here as well.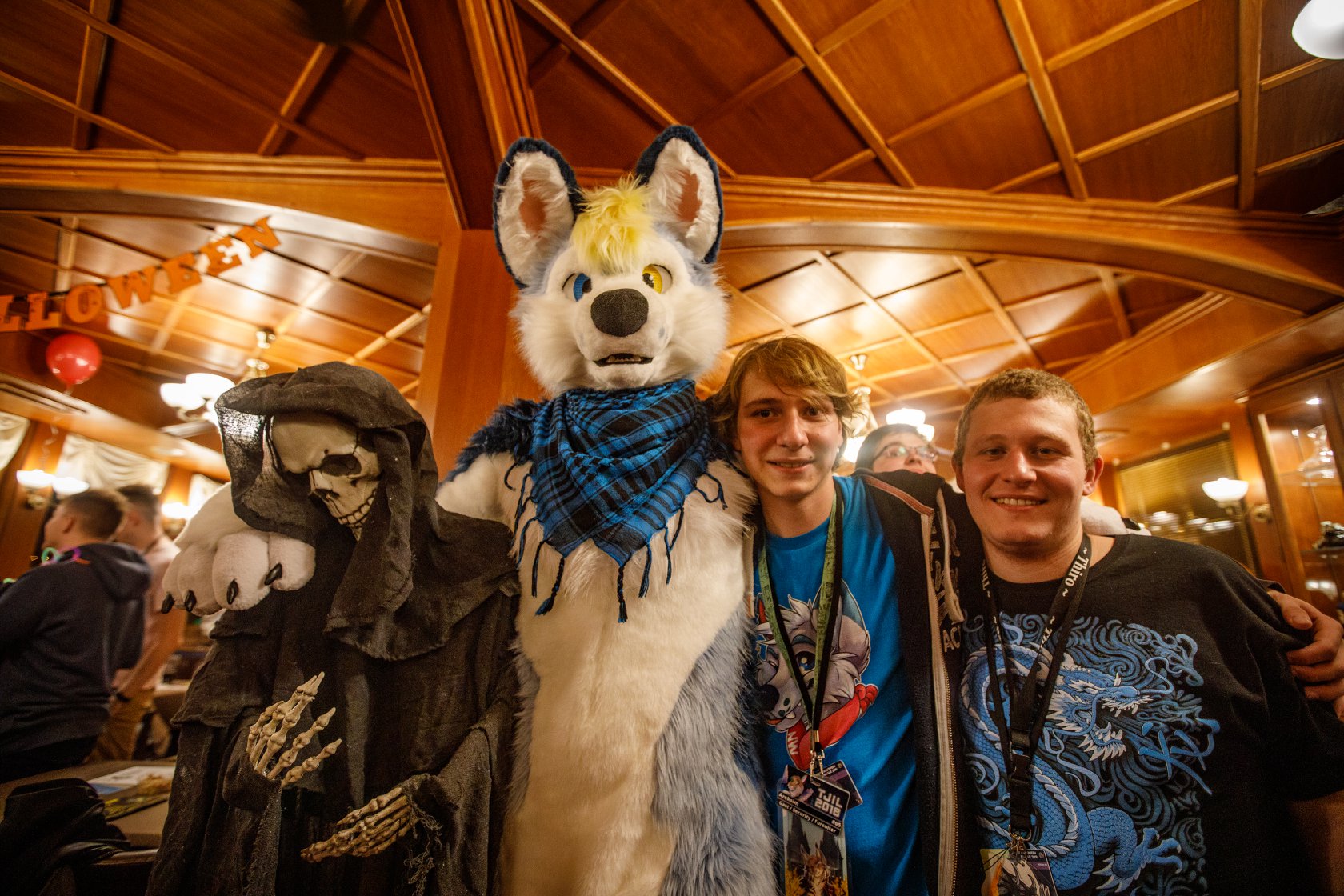 Traditional Halloween outing
Traditional Halloween outing, one of the biggest furry outings in Europe, has taken place in Prague, the capitol of Czechia, for many years. Due to organizational reasons we've decided to separate it from the FHP itself, although the date during the FHP and benefits for the accommodated (such as shuttle service and a changing room) will not change and stay as they were until now.
More to see about this event, which takes place on 28th October 2023, can be  soon found on the official website.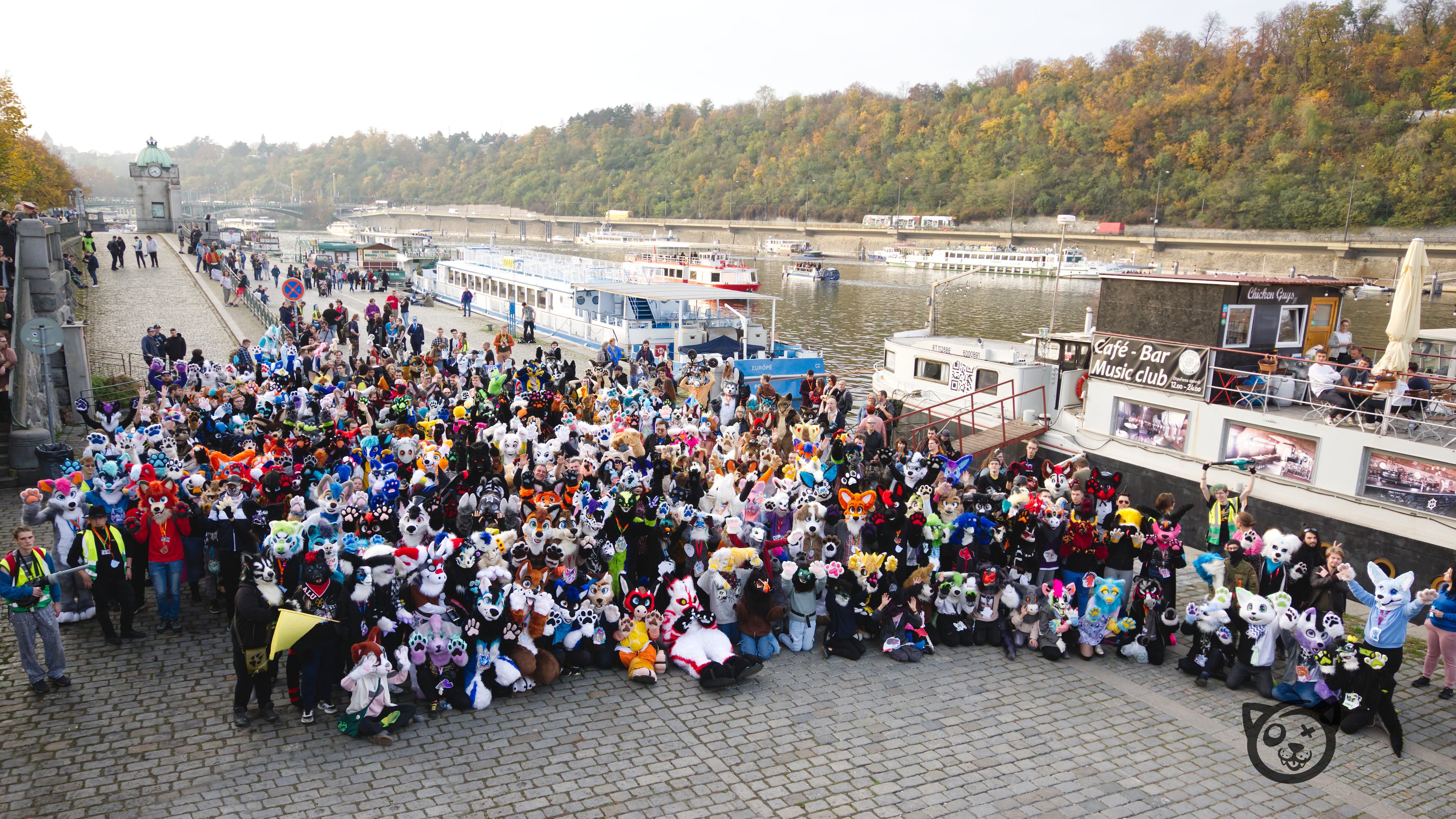 Fursuiting
Fursuiters are very welcome here. Fursuiter lounge is arranged in several rooms meant only for this purpose. Refreshments and drinks are arranged on the outing itself, as well as transfer of fursuiters to the outing place and back to the Botel either by boat or buses if needed.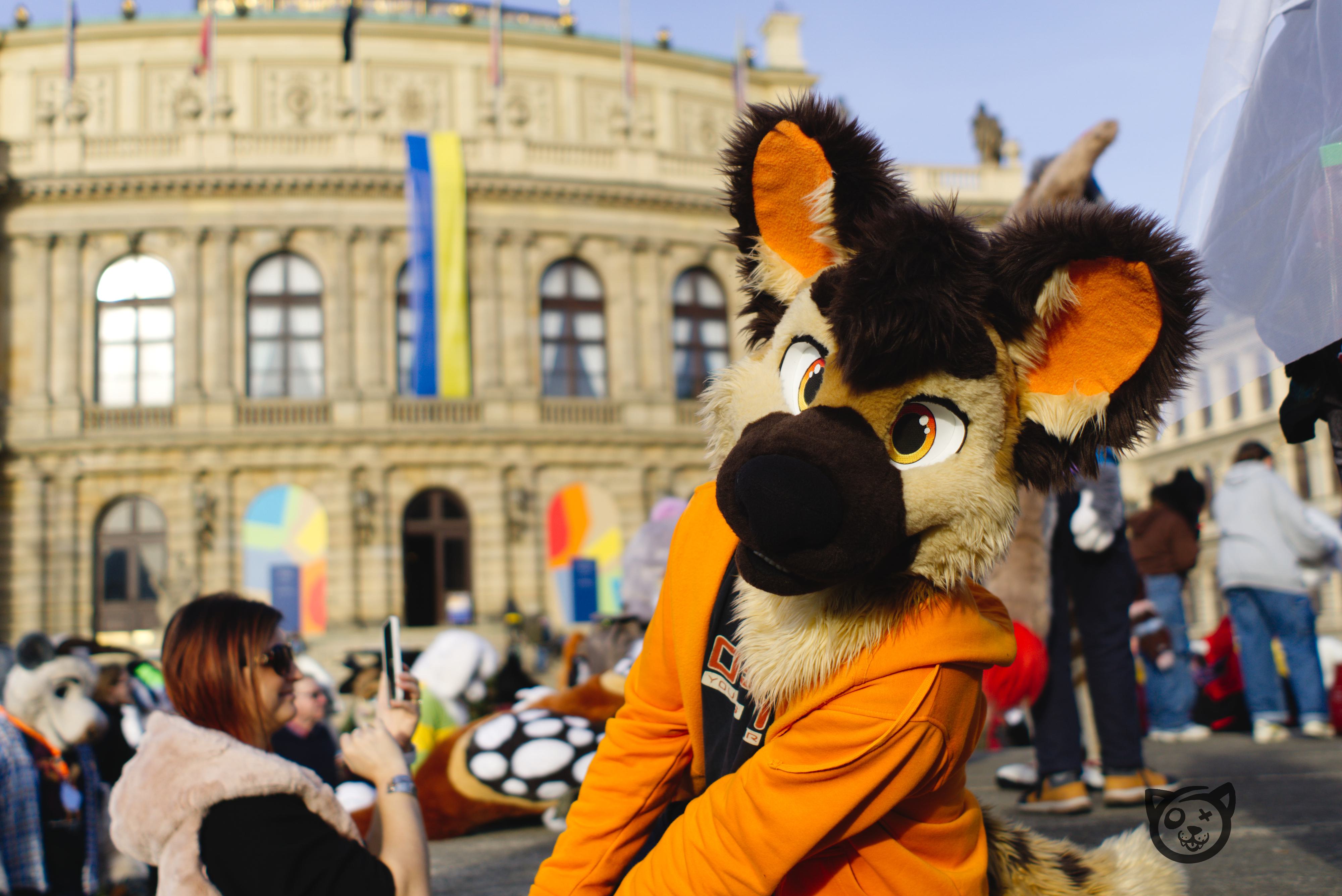 What to look forward to
You can look forward to being accommodated in the historical centre of an ancient and mysterious city of Prague, which, with its thousand years of history, is one of the most beautiful cities in the world. Called "one-hundred tower city", it's historical baroque city centre is listed on the UNESCO world's heritage list, big just enough to go through it by foot, and even close to the Albatros botel as well.
Don't forget our traditional halloween afterparty with banquet and furdance. You can also look forward to our night boat cruise. Dark, illuminated Prague at night is completely different. Let yourself be caught by its atmosphere. And much more.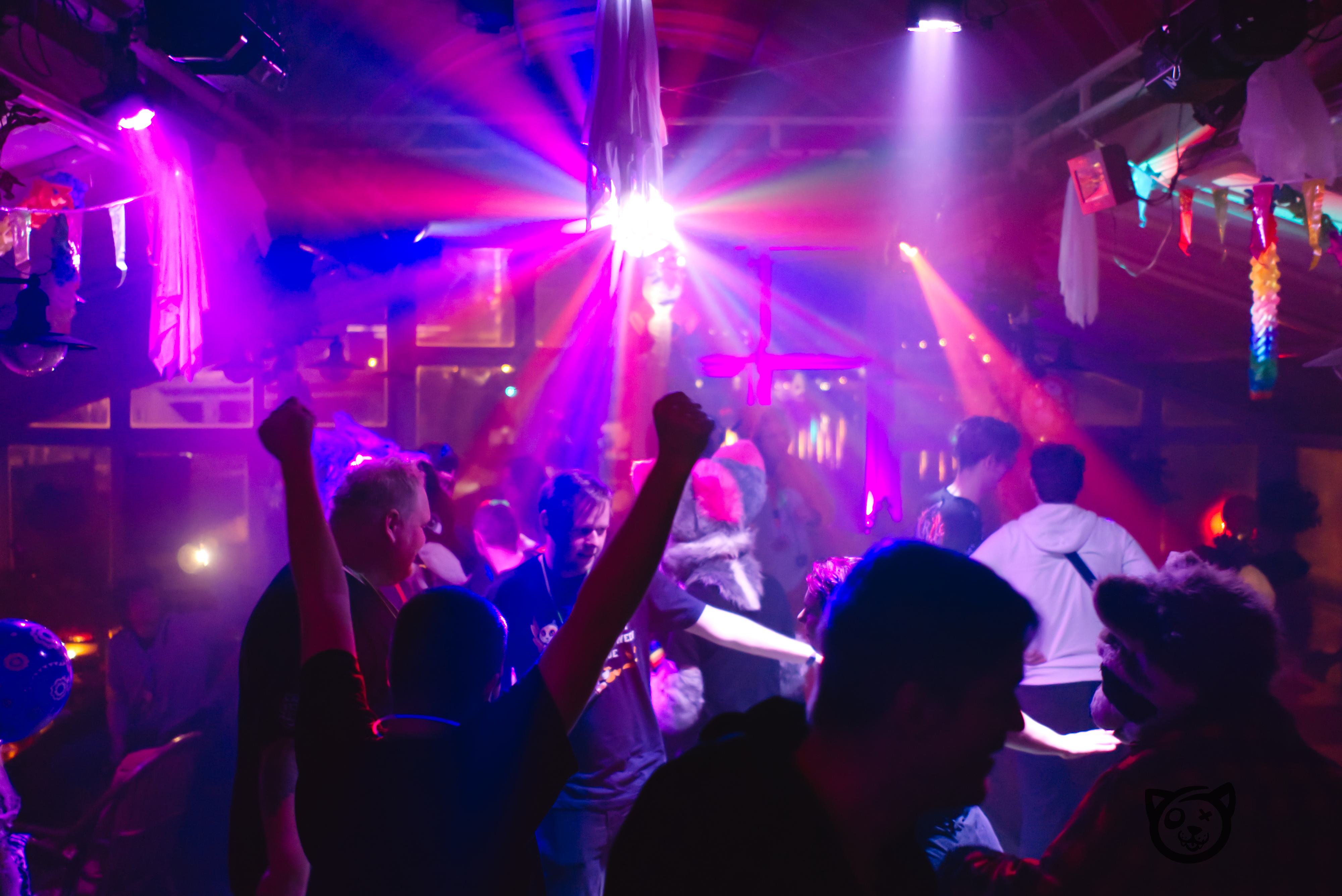 How to get here

The Albatros botel is located on Nábřeží L. Svobody, Nové Město, Praha 1. You can get to us via public transport to the stop Dlouhá třída, Hradební or Nemocnice Na Františku.
If you came by train, the easiest way for you to get here is by going to the Hlavní nádraží tram stop and taking a tram line 15 or 26 to the Dlouhá třída stop, from where you just go down to the riverside. If you don't carry many luggages, feel free to come by foot - from Main train station a nice walk not longer than half an hour.
The best way to go on foot is through Vrchlického park, Jeruzalémská and Senovážná street, Republic square and Revoluční street, resp. Dlouhá avenue. Then just go down to the Ludvíka Svobody waterfront before the Štefánikův bridge and you're here.
If you have many luggages and don't feel like travelling with public transport, we advise to take a taxi from official stands at the Main train station or Václav Havel airport Prague.
Many of you will arrive in their own cars. We surely advise you to share your trip with others as parking places in Prague are not unlimited. Paid parking is available at the riverside near the botel.
Important dates
The registration open: 29.07.2023, 20:00 CET
Accommodation room selection (sponsor only): 29.07.2023 21:00 CET
Accommodation room selection (all): 07.08.2023 21:00 CET
T-shirts selection deadline: 20.09.2023 20:00 CET
Badge picture selection deadline: 11.10.2023 18:00 CET
Fursuits registration deadline: 11.10.2023 18:00 CET
Accommodation and meals selection deadline: 11.10.2023 18:00 CET
Registrations deadline: 20.10.2023 18:00 CET
Payment deadline:

24.10.2023, 23:59 CET
The whole KRAZ orgateam is looking forward to meet you.
Join also our Telegram and Discord chat!