Halloween Outing
Our outing is the biggest furry outing in Europe. We are firmly proud of that and continue this tradition for years now. The 2019 outing was attended by 245 fursuiters from all over the world with over 200 other attendees joining us. The 2020 outing was cancelled due to the pandemic situation. Help us break our previous record this year!
Our outing is a public event with possibility to join for anyone obeying the organizers instructions. You can tell them apart from other attendees by their reflective vests, further divided by a colour on the bottom side. Red vests are for organizers, green vests are for helpers, blue ones are for water distributors, and an orange vest marks our medic.
There'll be free water and small snacks to replenish the lost energy during the outing for all fursuiters. You will be given some at any time you ask, but to keep the flow of the outing uninterrupted, we kindly ask you to wait for the refreshments breaks along the way, as there will be many. The matter of hygiene is important to us, thus you will be given a new water bottle each time. We kindly ask you not to take more than you need, and if possible, to keep your bottle until you finish it. You can dispose of it later to the yellow plastic bins, or give it back to our water distributors which will take care of it later. For any cases of need, the disinfection will be available as well.
Last but not least, we kindly ask you not to wear any leather suits, harnesses of any kind, dog or other leather or rubber masks, as well as fursuits intentionally exposing the bare skin. As stated above, the outing is a public event, and none of these things represents the fandom in the way we'd want. Latex or leather suits are considered as a part of a fetish and don't belong on the streets with public furry outing. Being guided or guiding someone on a leash is unwanted as well.
FHP2021 outing is scheduled for Saturday's afternoon, 30st October 2021. The outing starts at 13:45 at the fountains near the Royal game reserve Stromovka (near the Výstaviště tram stop, in front of the Výstaviště Praha Holešovice cashiers). Path of the outing is similar to last year's, going through the Royal Game Reserve, publicly known as Stromovka. Outing itself is public, without a need for a registration. For accommodated guests there will be secured transport from the Botel to the outing starting place (and back) by rented private minibuses. Detailed info about the outing will be added during October.
Organizer reserves the right to change the outing route.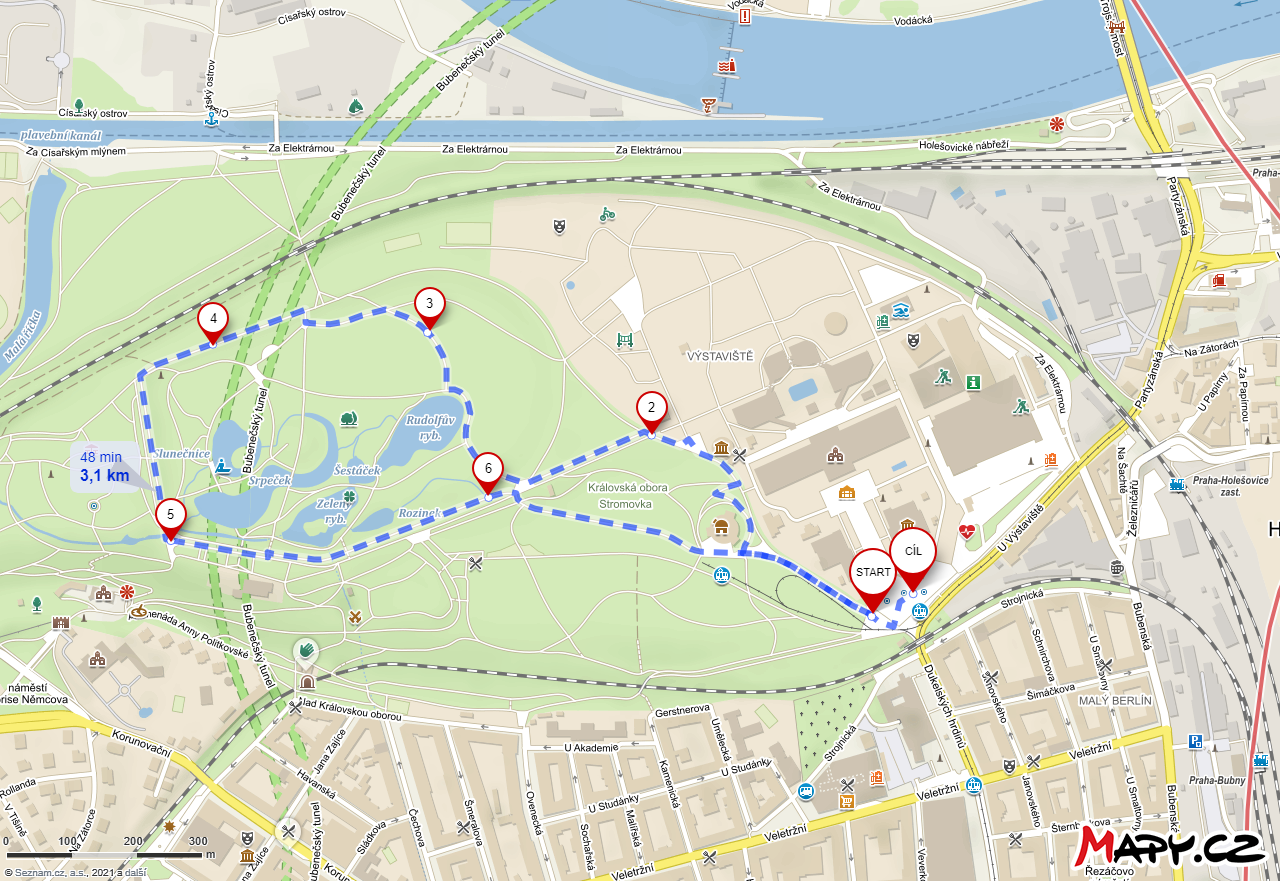 History:
2011-2013: Non topic (10-25 fursuiters)
2014: The Begging Skleton (65 fursuiters)
2015: Voodoo (93 fursuiters)
2016: The Ghost Ship (96 fursuiters)
2017: The Faust's House (99 fursuiters)
2018: The Legend of Horymír and Šemík (175 fursuiters)
2019: Faceless nun (241 fursuiters)
2020: CANCELED
2021: CANCELLED (A legend of Brigita)
Outing theme: A legend of Brigita
A legend of Brigita is related to a sculpture of a young girl, in the basilica of St. Jiří (George) in the Prague Castle. In the Lesser Side, in a quarter in the lower castle, used to live a poor widow with her daughter Brigita. She was a beautiful girl, so no wonder that a young Italian sculptor, working at the Castle, fell in love with her. She liked him too, and soon they were arranging the wedding. But before they got married, the artist was tasked to do a job in the country, and he had to leave. He was unhappy, and made Brigita promise to be faithful to him while he's gone. When he returned, he suspiciously asked all the neighbours, if she behaved herself. Unfortunately, one of the neighbours, a jealous woman, falsely accused her of cheating on him. He was furious and decided to take a cruel revenge. He invited Brigita on a date to the Deer Moat, where he mercilessly murdered her, and then buried her under the ground. The dead body was found a few months later, and the suspicion fell on the stonemason, who confessed to his act and was condemned to death. He only asked for some time in order to make a sculpture of his dead beloved girl. Some say, he was pardoned after creating a beautiful piece of work by a cardinal, others say he was rightfully executed by the cardinal itself, and is walking the streets of the Lesser Side until these days, searching for his fiancee and her forgiveness. Who knows? In reality, the sculpture of Brigita is from the 16th century, representing an allegory of Vainess.